Gable-Fronted Conservatories
The gable-fronted conservatory provides a sleek and modern extension to your home, offering a spacious ground floor extension.
Let our supportive, friendly expert team help you with your gable-fronted conservatorie requirements and questions.
For more information on Cladwinds gable-fronted conservatories, specialist range of products and services, or to arrange your free no obligation consultation, contact our friendly team today!
Gable-Fronted Conservatories from Cladwinds
The uPVC gable conservatory is inspired by the grand orangeries with its stately presence and square profile. This profile combined with the gable roof provides a spacious ground floor extension that works well with any building style, providing a bright and airy space.
Cladwinds Ltd gable-fronted conservatories come with a number of unique features, which include:
Size ranges from 2m to 6m, in both width and projection
Pitch ranges from 15 to 45 degrees
24, 25 and 32mm glazing options
Unique patented wall rafter gutter
A choice of gutters to suit your style preference
Adhesive polycarbonate/glass support trim
Toughened glass
Conservatory Experts
Cladwinds Ltd are conservatory experts, and have been manufacturing and installing a wide range of conservatories throughout Bedfordshire, Hertfordshire and Buckinghamshire for the past 30 years. Our experienced team is on hand to help you design and tailor your ideal gable-fronted conservatory, to suit your home and surroundings.
The Cladwinds Ltd gable-fronted conservatory will make a practical, spacious and luxurious extension to your home with its unique gable roof design.

As with all Cladwinds Ltd conservatories, the gable-fronted design is available in wood grain, light oak, Irish oak, rosewood, clean white finish, cream and many more with matching guttering, and is fitted with double glazed windows and doors and will be toughened where required.
Contact our Friendly Team
Our expert team have many years experience and are always on hand to help with any questions you might have regarding gable-fronted conservatories in Bedfordshire and surrounding areas.
For more information on our gable-fronted conservatories and installation services, or to arrange your free no obligation consultation. Please contact our friendly team today by calling 01234 851111 or email us on [email protected].
Free Online Quote
Get a FREE instant online quotation now.
Product Features and Benefits
Designed for saving energy. Our products will far exceed your expectations.
Cladwinds have always been ahead of the game when it comes to quality and advanced design features, the most technically advanced range available in the UK.
British Made
All our PVCu profiles are made in the heart of Britain.
Styles & Colours
A range of styles and colours to suit every home.
Safe & Secure
Designed, tested and certified to the highest standards of security.
Energy Efficient
Lead-free PVCu and 'A+' rating efficiency for your home.
Peace of mind
All Cladwinds Ltd windows and doors are CE compliant and come with an impressive 10-year guarantee – for your peace of mind.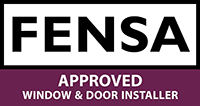 Contact our friendly team
For more information on Cladwinds Ltd tilt and turn windows and services, or to arrange your free no obligation consultation, contact our friendly team today.